Home European cup final tickets | History | Gallery | Contact
GALLERY '00 / 2000 Decade / 2010 European cup final tickets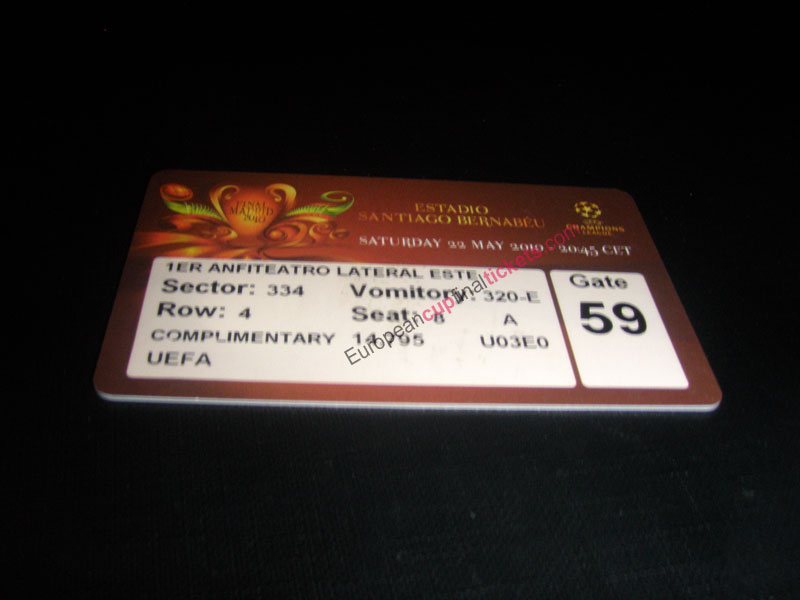 2010
Bayer Munchen v Inter Milano

The 2010 UEFA Champions League Final was a football match played at the Santiago Bernabéu Stadium, home of Real Madrid,[4] on Saturday, 22 May 2010, to determine the winners of the 2009–10 UEFA Champions League. It was the first Champions League final to be played on a Saturday, rather than the traditional Wednesday.[5] The match was won by Internazionale, who beat Bayern Munich 2–0 to complete the Treble, a feat never before achieved by any team from either Italy or Germany. The refereeing team came from England and was led by Howard Webb.
The win gave Inter their third European Cup title, and their first since 1965; moreover, it was their first appearance in the final since 1972, and they were the first Italian team to appear since Milan won the competition in 2007. Meanwhile, Bayern had won the competition as recently as 2001 – their most recent final appearance – although they were the first German side to reach the final since Bayer Leverkusen in 2002. The 2010 final was the first not to feature an English side since Porto beat AS Monaco in 2004. The Santiago Bernabéu Stadium had previously hosted three European Cup finals: in 1957, 1969 and 1980.
As the winners, Inter played against 2009–10 UEFA Europa League winners Atlético Madrid in the 2010 UEFA Super Cup, and also entered the semi-finals of the 2010 FIFA Club World Cup.